DreamGod-Macrocosm
Night...a time of unrealized Potential...a time of Revival...Nature typically asleep...recharging, renewing...dreaming of Its fulfillment...as it must...Life has no Choice...it is bound by Divine Law to Continue...


The Destiny of Life is Writ already in the Annals of the Cosmos...an endless Spiral...begun Aeons ago...in scattered spots throughout the Whole...Macrocosm/Divine...Universe/Solidified Energy(life)...Microcosm/Micronic life/cellular destructors.


From the Void, All comes. To the Void, All will Return, to be yet again Reborn.


YOU...WHO NOW STAND AT THE THRESHOLD OF THE REALM OF NIGHT...KNOW THIS...NONE LEAVE THIS PLACE LESS LEARNED THAN THEY COME...BEWARE~~

In the depths of the deep Night...a God and Goddess find Each Other...each puzzled by the Aspect and Attributes of the Other...watch as the Story unfolds....
Hear the Voice of the True HypnoGoddess
The HypnoDreamGoddess's Web Condo
Night's Eye The DreamGod Awaits the Correct Female to Serve Him
The HypnoGods have been out searching the Web for quality content for you, Our visitors. We now present the first piece of that Content...Free E-mail for you!

And to Log in to this FREE Service, brought to you by ZapZone...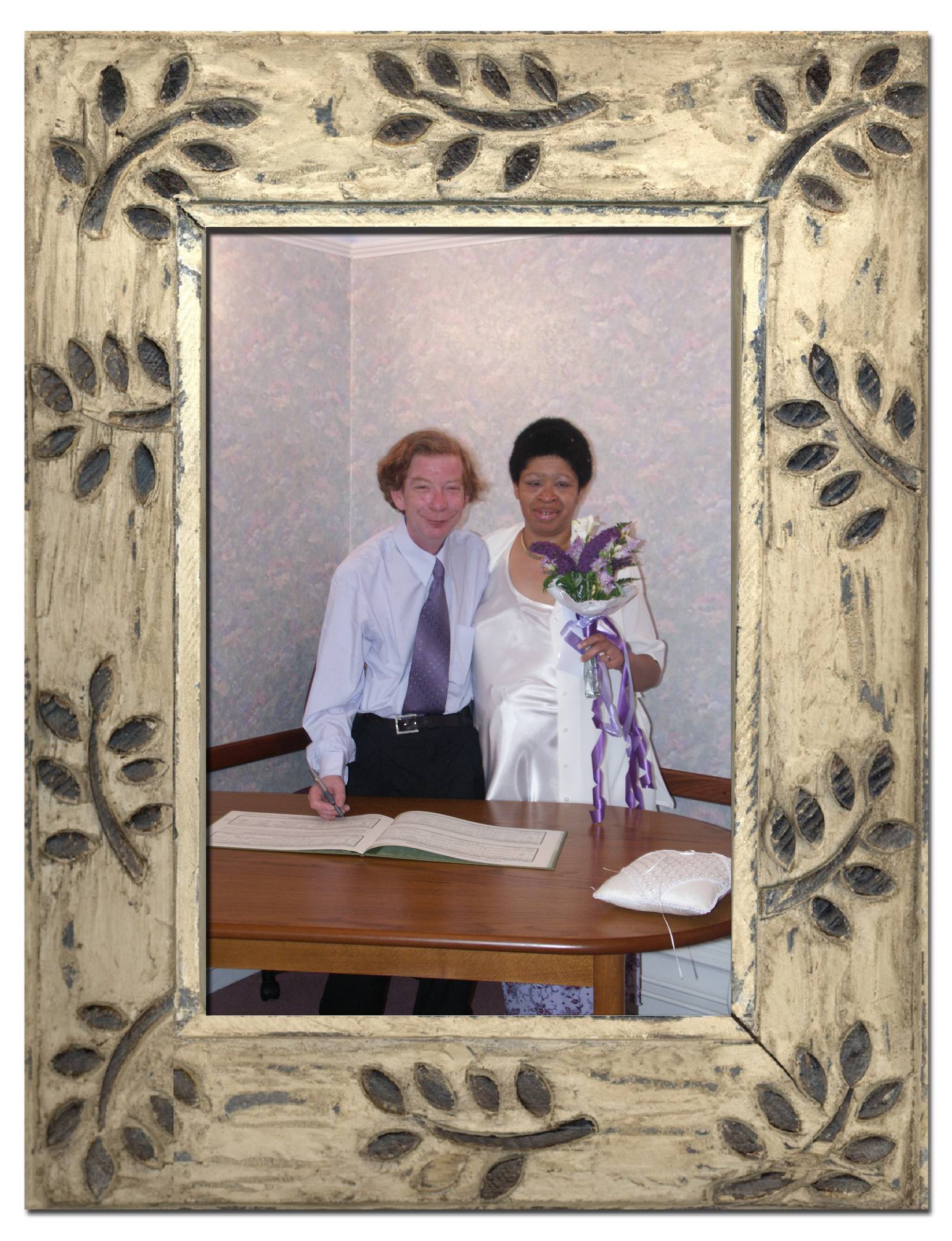 Click Our wedding photo to visit Our Official Wedding Memorabilia Shop!

The HypnoGods have finally tied the knot!

At precisely 10:50 AM, British Daylight Time, on July 16th 2004, Nightseye The DreamGod and HypnoGoddess DreamSender were declared man and wife under British law.

I am too happy at the moment to say much more...but I will say this. There is a photo album posted in the Yahoo Group Erotic Hypnotic Night Dreams...a lot of photos were taken.

Our reception was also graced by the
presence of Shining Shona, who came all the way from Staffordshire to be with Us on Our day, and who has given permission for pics of herself and companion to go into the online wedding albums. There were about 8 in the official wedding party, which was held in the Market Harborough Registry Office, including bride, groom and photographer, and over 40 souls attended the wedding reception, held in the friendliest Inn in Market Harborough, Little Bowden's The Greyhound.

In all, with Nightseye and Myself, there were FOUR hypnotists at the reception, as hypnotherapist Steven Bowkett, who also runs a local writer's club, which the HypnoGods have been invited to rejoin (Nightseye is a lapsed member) was present.

Am done now folks...except to say I will let you know when the album is up on this site as well.

Mystically Trancing, HypnoGoddess Dreamsender